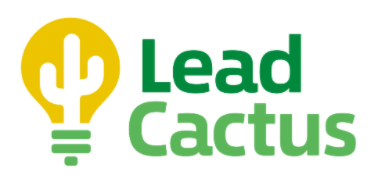 Lead Cactus is looking for an Affiliate Manager. This is a full-time position.
The Affiliate Manager will work with our publishing & marketing partners by driving revenue to Lead Cactus direct to consumer websites. The Affiliate Manager (AM) will be responsible for:
seeking out new affiliate relationships, cultivating relationships with new and existing publishers, vetting and approving affiliate platform applications (received on a daily basis), setting up and trafficking creative assets & unique tracking links, ensuring accounting and contractual relationships are created correctly, establishing publisher payouts, daily monitoring of traffic volume & quality, and month-end billing reconciliation for all publishers. The AM serves as the hub for all performance-partner initiatives and owns the client relationship(s). You will need to be both a creative and critical thinker striving to negotiate sales & solutions. Excel skills are a required
The ideal candidate will understand the nature of internet marketing and have experience with pay-for-performance media buying. They will understand how to drive traffic to web pages, conversion funnels, click attribution, platform linking, pixel tracking, landing pages, and knowledge of web-based reporting lingo (CPA, PPC, CPC, EPC, CTR, RPC, CPM)
A day in the life as an AM includes:
Publisher/Partner Management – Meetings, Emails & Calls - Communicating with your affiliates about new products, promotions, new creative, payout changes, constructive suggestions on optimizing current traffic or content, and overall motivation of your affiliates to perform better & increase traffic
Optimization - Ways in which you can increase clicks, conversion rates, revenue, traffic, and overall book of business
New Partner Growth & Discovery – Finding new ways to work with existing affiliates, onboarding new partnerships, identifying partnerships we should have, negotiating payouts, increasing traffic, improving the economics of relationships. Blogs, e-mail lists, media buys, Social traffic, Native, Search, Push-Notification, and SMS.
Platform Set up and Management - Setting up publishing partners & offers on our internal tracking platform, obtaining necessary paperwork and documentation, and maintaining current offers on the platform
Analytics – Monitoring performance stats daily
Troubleshooting technical aspects - Offer setup, pixel testing, working with your partners to get the technical assets they need and get them going
Monitoring and reporting on competitors' affiliate campaigns, promotions, and market offerings – know your competition
Time Management & Prioritization of Tasks
Required Skills/Experience:
At least 2 years of Internet Marketing
Prior Business Development or Sales experience, Paid Media buying experience a plus
Media, Advertising, Agency, Technology, and/or Online industry experience required
Knowledgeable about the internet, the offline and online advertising market, online products, customers, and buying online media
Excellent verbal / written communication, presentation, customer service, and analytical skills
Problem-solving skills, negotiation skills, the ability to pivot quickly
Self-starter who can work independently as well as within a team environment